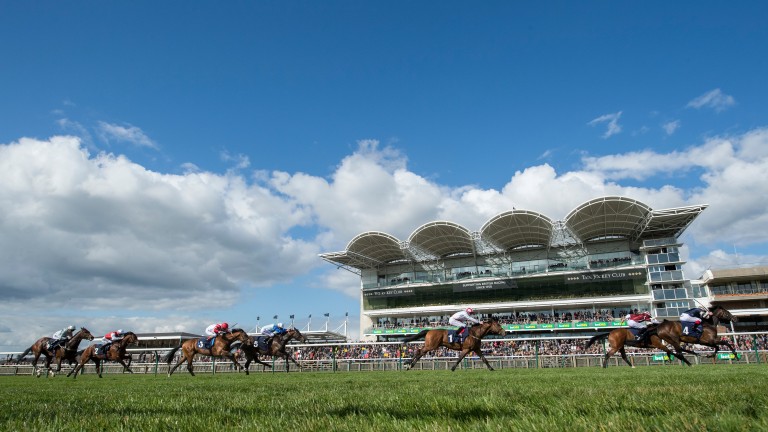 Clerk of the course Michael Prosser expects the official going for the duration of Guineas weekend to be good following a dry and warm day in Newmarket on Friday.
Umbrellas and raincoats can be cast aside with temperatures at the track set to peak at 21C on Saturday and 23C on Sunday.
The going changed to good, good to soft in places (from good to soft, good in places) on Friday, and Prosser anticipates it will improve to good ground by the start of racing on Saturday.
Prosser said on Friday: "It's been a gorgeous day with decent sunny spells, peaking at 19C, and we're expecting much of the same for the next two days, just slightly warmer, and it will be well above the seasonal average.
"It's forecast to be dry throughout the weekend and I expect it will be good ground for the two days. The slowest part of the course is good to soft in the Dip, but that's improving towards good ground, so it should be good in its entirety by tomorrow."
He added: "I'm really pleased with the condition of the course. The GoingStick readings are consistent across the track and I expect runners in the big fields will probably end up coming middle to stands' side as we're starting on very fair and even turf."
---
We are now on twitter click here to follow us.